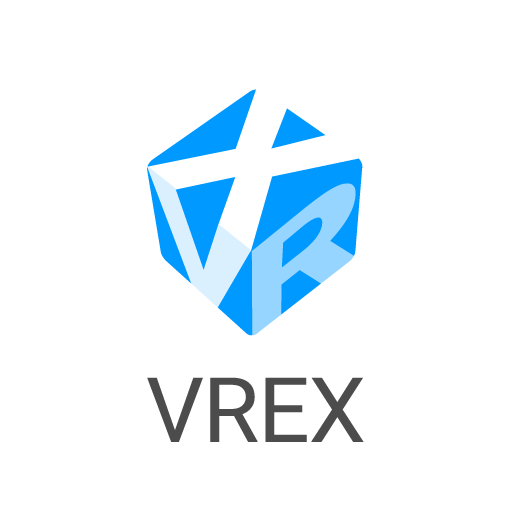 VRex Immersive is among the first teams worldwide working on VR, especially in the travel and hospitality space. Since 2014 we have been perfecting our craft, knowledge and VR infrastructure. VRex Immersive has created numerous successful use cases of Virtual Reality for travel destinations. Our customers and partners have traveled the world with our VR solutions and we have exhibited at the worlds biggest travel industry events.
Our mission is to empower travel industry with Virtual Reality.
SERVICE
We have created an app that is the most effective tool for travel destination promotion. There are more than 100 experiences of different destinations featured in our app already. Users are able to travel through those experiences via user friendly and intuitive interface. Users are also able to express their interest in the destinations they like right inside the VR experience.
You can start using our VR applications right now to increase performance of your agents and make your products stand out! You can purchase monthly subscription for as low as 30$. Contact us, tell us more about your needs and we will offer you license options best fitting your case.

VRex Box is an all-in-one transformable VR solution for presentations, events, and venues optimized for travel exhibitions. The standard configuration device has a form factor of a travel hardside suitcase and is easily transformable from a suitcase to a fully functional VR display stand with preloaded VR experiences of destinations.
VRex Box is equipped with a VR-optimized PC, Oculus Rift headset and 23-inch touchscreen display.
Our proprietary solution for exhibitions is a very effective tool to get more traction on trade shows and events. VRex Box can also be very useful for your sales office or sales desk. VRex Box is also white label, which means it can be branded with logos and identity of your liking for every event.
As VRex Box can be easily checked in as a luggage, you can transport it wherever you go and set it up onsite in under 15 minutes. You can either rent or purchase your own VRex Box now and receive a special discount.


VRex Immersive created a special VR stand at cultural heritage sites in Georgia (such as Uplistsikhe and Vardzia cave cities), where wheelchair users can experience the Ancient sites in VR.

Design of the stand and the content has been created with accessibility in mind. The experience enables users to explore the sites fully, listen to the official audio guide sound and also see additional CG elements and indicators within the experience. This project is ongoing and 10 more cultural heritage sites will be equipped with such stands.

Similar solutions have been created for other organizations as well. Among them is National Wine Agency of Georgia, that is using VR for the promotion of winemaking and wine tourism in Georgia.

A custom stand is a VR stand designed and crafted for your project's needs. Design is unique and content is tailored for your specific requirements. To determine a price of each project we consider: Filming locations, format of the presentation, complexity of CG elements, design of the stand etc. Reach out to us to request quote and our staff will contact you shortly to find out more about your needs.




We were among the first wave of VR content creators in the world! We have been filming travel destinations since 2014 and have more than 100 comprehensive VR tours of different destinations used by our Governmental and corporate customers regularly for promotion of the country as well as their products and services. We have deep knowledge and experience in spherical video production and post production.
If you need a compelling 360 video about your property, contact us and tell us more about it. Our production team is locked and loaded. We can also consult your team on how you can produce your own content and use it on our platform. With our software and tools you will be able to film your own destinations, create interactive VR experiences about them and host them on VRex platform.
If you want to produce your own content for the platform, please reach out to us and we will provide you with equipment, software and training you need to become our VR production partner.


Address: 7 Innovation Street, Tbilisi, Georgia